Handmade miniature.
Miniature Gun Colt 1911
100% functional Action Model
The scale
1:6
Weight:
9 g
Price:
160$
Handcrafted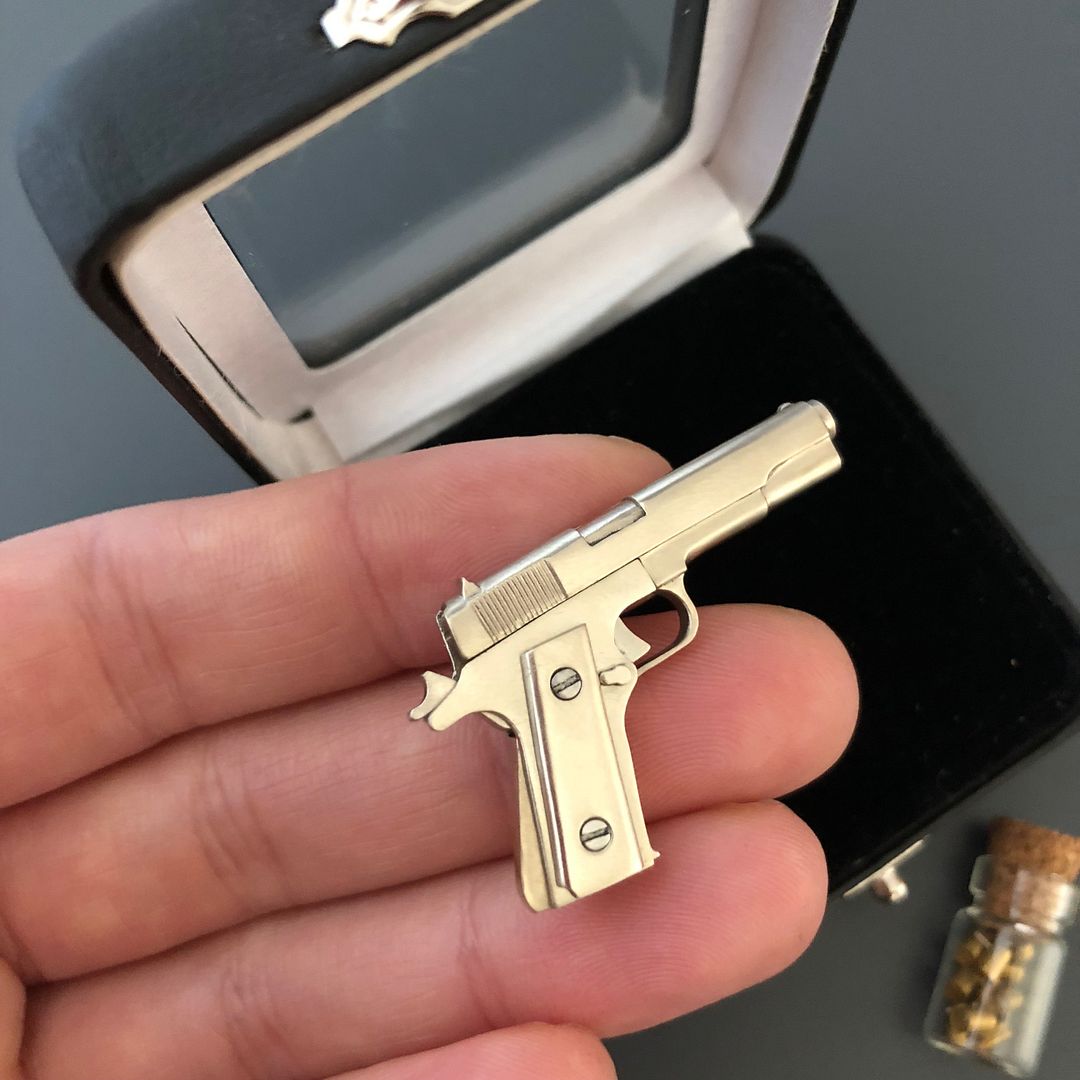 Look at this link
LINK REMOVED BY MOD
There you could see the gun in work
There are 10 rounds included in the set
The miniature Colt 1911 looks presentable
It's packed in a box fitted with black leather and transparent glass.
So it could become an wonderful gift for each one
Show it and You'll get all the attention!
Please contact me for details
clemevergreen@gmail.com
! This item is for display and collecting purpose only. This item is not considered as a firearm by any law.